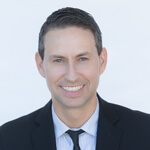 Spectrum is a scare resource and spectrum utilization needs to be maximized. Following a spectrum plan that emerged from President Obama's President's Council of Advisors on Science and Technology initiative, the Citizen Broadband Radio Service (CBRS) band aims to enable more capacity and improved performance – both indoor and outdoor – for mobile broadband and Internet of Things applications by dynamically sharing the spectrum among a set of different users resulting in greater spectrum utilization.
The innovative CBRS band has primary objective of using the spectrum currently allocated to the U.S. Navy, Fixed Satellite Services, and Wireless ISPs more efficiently by making the spectrum available when not being used these incumbent users. Unlike traditional spectrum licenses that cover large areas or unlicensed bands that available to everyone, the CRBS band focuses on small areas, and protects the incumbent users while providing a shared spectrum for other entities to use. Additionally, the CBRS band is technology agnostic and is well suited for both 4G and 5G deployments.
Our Advanced Research: CBRS Report aims to track this dramatic, new trend and analyze the emerging trends as adoption happens.
The report answers such questions as:
What target markets, uses cases, and business models will drive CBRS?
What is the market potential for 4G and 5G CBRS over the next five years?
What is the impact this technology will have on the Wireless LAN market and Distributed antenna systems?
What vendors are best position to succeed?
The report also includes a 5-Year forecast on the worldwide market as well as a discussion on the participating suppliers.
Latest Reports
Table of Contents
Advanced Research Report