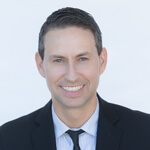 Network equipment services have historically been relatively correlated with the underlying equipment business. However on-going supply- and demand-side transitions towards 5G, Internet of Things (IoT), and virtualization are expected to change the role of services and the relationship between equipment and services.  Dell'Oro Group's Network Equipment Services report analyzes the service offerings by select network equipment manufacturers that supply into service providers.
The network equipment we are referring to include broadband access, microwave transmission, optical transport, radio access networks, routers, and wireless packet core targeting both carrier and non-carrier buyers to support traditional telecom mobile broadband applications, and new emerging opportunities with fixed wireless, IoT, public safety, smart cities, and utilities.
Services to primarily support Information Technology equipment such as servers and storage are not included in this report.
The report addresses key topics including:
Who are the leading network equipment services vendors?
What type of service offerings are most likely to benefit from the transition towards 5G?
How will the relationship between equipment and services change over the next five years?
How will automation impact the services business?
The Dell'Oro Group Network Equipment Services report contains annual vendor market share information and 5-year forecasts for the following segments:
Worldwide Network Equipment Managed Services
Worldwide Network Equipment Roll-out Services
Worldwide Network Equipment Consulting Services
Latest Reports
Table of Contents
Advanced Research Report