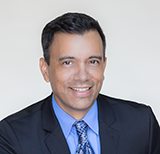 As Enterprises have pivoted towards the cloud, it has created an environment where legacy network topologies and security architectures have become inadequate for many. The decades-old hub-and-spoke network topology has come under performance, cost, and operational pressures. The archaic security architecture based on a centralized security stack has great difficulty to protect in an environment where more users, devices, and applications are located outside the enterprise than inside.
Several cloud-native networking and security solutions emerged over the last decade to address the networking and security pains. Software-defined WAN (SD-WAN), cloud-based secure web gateway (SWG), and software-defined perimeter/zero trust architecture (SDP/ZTNA) are key examples. While these solutions made enormous strides in improving the status quo and continue to be very relevant on their terms, they unfortunately continued the long-standing operational silos between the network and security worlds.   The operational friction that arises from managing networking and security separately is an antithesis to the new era of agile and flexible cloud computing.
In mid-2019, Secure Access Service Edge (SASE) emerged as a new vision to unify the networking and security worlds. It has since then thoroughly captivated the network and security industry.
Since the arrival of SASE, the number of vendors touting SASE solutions and technologies has exploded. Confusion is rampant as vendors interpret SASE differently to fit their current solutions and strategies best. Understanding which vendors deliver on the SASE vision is difficult, and sizing the market opportunity is next to impossible.
Our SASE report aims to pierce the confusion by taking a pragmatic approach to defining SASE and framing its market opportunity. We believe that SASE does not require an entirely new set of technologies, but is the amalgamation of existing networking and security technologies.  We show which foundational technologies should be part of a SASE solution. We then use our historical knowledge of the marketplace and foundational technologies to derive the current and future market opportunities for SASE.
The report answers such questions as:
What is SASE?
How is SASE different from the existing network or security solutions, such as SD-WAN or SWGs?
Will SD-WAN and Secure Web Gateway markets merge into SASE?
What other technologies will SASE replace?
Which vendors are delivering SASE?
What regions will be early adopters of SASE?
How fast will SASE be adopted?
What is the market opportunity and forecast for SASE?
The report includes a 5-year forecast on the worldwide SASE market against the backdrop of our existing coverage and forecasts of the SD-WAN and Secure Web Gateway markets.
Latest Reports
Table of Contents
Advanced Research Report