– COMPLIMENTARY LIVE WEBINAR-
 AI Reshapes Home Network Experience
Thursday July 14, 2020 | 9 am EST | 2 pm BST | 9 pm GMT
Duration: 50 mins + Q&A

With the arrival of experiencing economic, monetizing experience is becoming increasingly important. It is necessary to provide appropriate services based on new network features so that users are willing to pay for the experience. This webinar will focus on how operators, OTT enterprises, and other service providers can use home networking technology based on Artificial Intelligence to improve the business experience and make profits.
---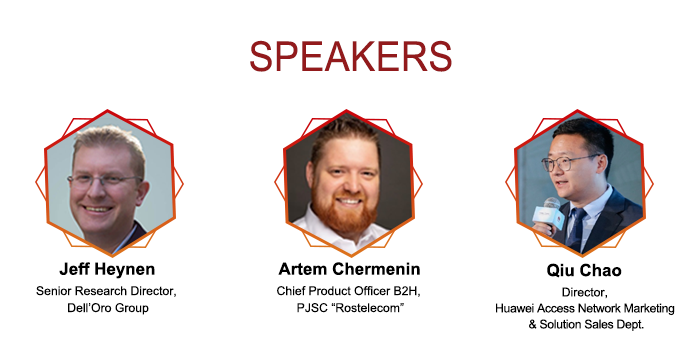 Key Topics for Discussion:
Dell'Oro Group | Speaker: Jeff Heynen, Senior Research Director, Broadband Access and Home Networking
Home networking is undergoing major changes, driven by new applications, increasing bandwidth consumption, and increasing performance expectations.
Service providers are deploying smarter gateways with embedded AI capabilities to improve the performance of specific applications and services.
AI technologies open up the door to new revenue opportunities for service providers.
Rosetelecom | Speaker: Artem Chermenin, Chief Product Officer, B2H
The insight to Gaming Market and gaming ecosystem in Russia.
How Rostelecom develop game telecom products to increase revenue.
 The drive to design Game Router based smart AI technology.
Huawei | Speaker: Qui Chao, Access Network Marketing
The new home network solution of Huawei based on embedded artificial intelligence (eAI).
The eAI application cases.