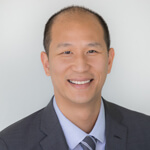 Baron Fung
Director
Our Quarterly Server Reports offer an overview of the market through the lens of the networking industry.  Our deep knowledge of key adjacent markets such as Controller and Adapters, together with our extensive experience tracking networking equipment consistently for over 70 quarters, reveals information crucial to understanding the current server market environment.
The $75B server industry is experiencing many disruptive changes:
Public and private cloud adoption is growing as companies change their business models
The Cloud is demanding new and different server requirements to those of the classic enterprise
Traditional equipment vendors are facing challenges from White Box manufacturers
Widespread virtualization and the onset of SDN are answering the call for ever more effective network management.
To take advantage of the opportunities in this market, component manufacturers, equipment vendors, service providers, and financial institutions need to answer critical business questions including:
Which segments of the server market are growing the fastest?
Which vendors are transitioning most rapidly to higher server speeds?
What is the trend in Cloud data center CAPEX and what portion of the CAPEX spend is allocated on servers vs. networking vs. data center build costs?
What portion of the market is White Box versus traditional server vendors?
How do virtualization and SDN change the market dynamics and where do the new opportunities lie?
To answer these and other important questions, Dell'Oro Group delivers quarterly reports.
Latest Reports
Table of Contents
Server Quarterly Reports
Dell'Oro Group publishes quarterly reports on the worldwide Server market, containing in-depth market-level and detailed vendor market share information on the following server segments:
Blade Servers
High-Density Servers
Stand-Alone Servers
We include both market and vendor market share data and qualitative information, reporting on manufacturers' revenue, units shipped and average selling prices for each server type.
We also track:
Deployment type, e.g. Cloud, traditional enterprise
White Box server vendor revenue and shipments
Network connectivity metrics:

Network attach rate (1 GE, 10 GE, 25 GE, 40 GE, 50 GE, 100 GE, and future port speeds) at the market level by the form factor
Visibility into common equipment overlap between storage, servers, and switching
We also provide market level information by region for Blade, High-Density, and Stand-Alone Servers, including North America, EMEA, Asia Pacific, and CALA (Caribbean and Latin America).
---
Server 5-Year Forecasts
In January and July, Dell'Oro Group publishes Server 5-year forecasts offering a complete overview of the market with historical data from 2008 to the present. The forecasts provide a comprehensive overview of market trends and include tables covering revenue, unit shipments, and average selling price forecasts for the following market segments:
Blade Servers
High-Density Servers
Stand-Alone Servers
We also include shipments to Cloud vs. Enterprise/Premises by server form factor and provide Ethernet network attach rates (1 GE, 10 Gbps, 25 Gbps, 40 Gbps, 50 Gbps and 100 Gbps) for each server category.
Click here to contact us for more information about the Server research program and purchasing option.