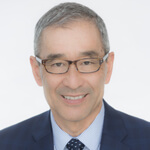 The advent of the software-defined wide area network (SD-WAN) has transformed the way enterprises think about their WANs . SD-WAN has moved past the early-adopter stage and has become a mainstream technology, and the market continues to grow at high annual rates.
A number of technology and business trends in recent years have placed increasing performance, cost, and operational pressures on traditional enterprise WANs. Traditional WAN architectures were designed to support static and centralized applications with low bandwidth requirements. However, bandwidth requirements have grown as enterprises migrate to Cloud-based services and adopt video and mobile technologies. At the same time, WAN traffic patterns have changed, and traditional WANs have become more costly and difficult to operate. Enterprise users are being forced to consider lower-cost business Internet connections that offer significantly more bandwidth than MPLS connections.
Dell'Oro Group SD-WAN and Enterprise Router research program includes quarterly market share reports and 5-year market forecast reports. We track and project the adoption of SD-WAN software and hardware components as they are deployed in enterprise and service provider infrastructures. We take a holistic view of how technologies, operations, and business models are evolving as SD-WAN takes hold.
The report answers such questions as:
What are the networking problems that SD-WAN technologies are addressing?
What are the motivations for service providers to offer SD-WAN services, and will SD-WAN cannibalize or augment their traditional revenue sources?
How fast are enterprises adopting SD-WAN?
How are vendors addressing the SD-WAN market opportunities?
How big is the SD-WAN market and what will be the catalysts for and inhibitors to growth over the next five years?
How does SD-WAN affect the market for enterprise branch networking products such as access routers or firewalls?
To answer these and other important questions, Dell'Oro Group delivers both quarterly reports and 5-year forecasts on the SD-WAN and Enterprise Router market.
Latest Reports
Table of Contents
SD-WAN & Enterprise Router Quarterly Reports
Dell'Oro Group publishes SD-WAN and Enterprise Router quarterly reports with in-depth market-level and detailed vendor market share information by customer and technology segments:
The technology segments we report separately are:
SD-WAN
Access Router
High-End Router
We also track:
The SD-WAN and Enterprise Router market by region – North America, EMEA (Europe, Middle East, and Africa), Asia Pacific, and CALA (Caribbean and Latin America)
---
SD-WAN & Enterprise Router 5-Year Forecasts
Dell'Oro Group publishes SD-WAN and Enterprise Router 5-year forecasts offering a complete overview of the market with historical data from 1995 to the present. The forecasts provide a comprehensive overview of market trends and include tables covering revenue, port/unit shipment, and average selling price forecasts for various speeds and technologies:
Service Provider market revenue forecasts with Core, Edge, and Aggregation Switch segments
Enterprise Router market revenue forecasts with High End and Access Router, and SD-WAN segments
Service Provider and Enterprise market forecasts by region
Port detail for Ethernet (100 Mbps through 400 Gbps) and TDM (T1/E1 through OC-768/STM-256)
Mobile Backhaul forecast for cell site, aggregation and edge Router and Carrier Ethernet Switch devices