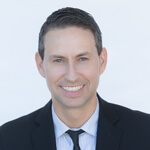 In recent decades, mobile communications have completely transformed the way that human beings communicate and interact with one another. New technologies have consistently improved the overall user experience, paving the way for innovation beyond anyone's wildest imagination.
In the next phase of this ongoing digital journey, advancements in mobile communications will change how humans and machines communicate with machines. The Internet of Things (IoT) is expected to be a fundamental building block helping to shape the fourth industrial revolution.
While most everyone agrees that the concept of IoT will be a game-changer and present enormous opportunities for consumers, enterprises, governments, and the entire IoT ecosystem, the magnitude and the timing of the impact remains highly uncertain. It is unclear how much of a game-changer IoT will be for the telecom carriers and equipment vendors over the near-term.
With our foundation as the first market research firm to track mobile infrastructure RAN on a quarterly basis in the year 2000, our in-depth knowledge of the packet core network, and our extensive coverage of the service providers, we are uniquely positioned to uncover and analyze the impact Wide-Area IoT will have on the equipment vendors and the services providers.
In our Wide Area IoT Report, our objective is to provide a general overview of the Wide-Area IoT market and assess the impact of Wide-Area IoT on the Mobile Infrastructure RAN and Core markets as well as the potential upside for the service providers.
The report answers such questions as:
What is IoT?
Why now?
What are the opportunities beyond today's smartphone use case?
The report includes a 5-year forecast for three core areas:
Worldwide Wide-Area Cellular and Non-Cellular IoT Connections
Worldwide Wide-Area Cellular and Non-Cellular Mobile Infrastructure Revenue
Worldwide Wide-Area Cellular and Non-Cellular Carrier Revenue
Latest Reports
Table of Contents
Advanced Research Report