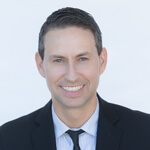 In recent decades, mobile communications have completely transformed the way that human beings communicate and interact with one another. New technology generations introduced on average every ten years have consistently and fundamentally improved the overall user experience, paving the way for innovation beyond anyone's wildest imagination. With around 8 B subscriptions worldwide and carrier revenues flattening out, any skeptic could easily argue that the best days are behind us.
The pessimist is quick to point out that the overall RAN and core infrastructure market has remained fairly flat over the past twenty years, even as mobile data traffic advanced nearly 1000-fold. In their world, 5G is just another G. Any expectation that 5G will lead to significant productivity growth are conceived as optimistic. And with data traffic now expected to advance three to four-fold over the forecasting period and a low likelihood of new revolutionary devices successfully penetrating the mass markets, they see few reasons to get excited.
The optimist, however, sees a pace of change in the telecom industry that is faster today than it has ever been before. Giving everyone a computer with mobile broadband access in the palm of their hand is just the beginning. The next phase in this digital journey will be about so much more than just increased broadband accessibility for consumers. The next phase will again deliver unanticipated innovation, once again redefining the digital landscape.
With the first phase of 5G now being a reality, both the optimist and pessimist agree that 5G will deliver benefits to support the existing use cases. And for the most part there is agreement that 5G will play a fundamental role in the next phase of this on-going digital transformation. So the debate has shifted and is now more focused on the timing and the scope beyond this initial MBB deployment phase.
In this research, we leverage our expertise in telecom and data center infrastructure along with our growing service provider coverage to analyze and track 5G progress across a broad range of technologies. By updating our research on a regular, periodic basis, we are able to provide timely insights into the latest developments and trends that characterize the dynamic and exciting 5G markets.
With our foundation as the first market research firm to start tracking mobile infrastructure markets on a quarterly basis circa 2000, we are uniquely positioned to uncover and analyze the key trends and deliver a complete picture of 5G.
The report addresses such questions as:
What is the 5G vision and how has it changed now that 5G is a reality?
How fast will adoption occur, compared to previous technology shifts?
What regions will likely be the early adopters?
Will operators invest more in the Sub 6 GHz or Millimeter Wave (mmW) spectrum?
What use cases will drive the capex and how will the allocation between 5G RAN and 5G core be affected?
What will be the impact on the network and the market?
How will ongoing architectural shifts including C-RAN/D-RAN impact 5G RAN deployments?
How will 5G impact the mix between small cells and macro base station?
What is the status of 5G SA?
The report includes a 5-year forecast for the following areas:
5G RAN – Baseband Architecture
5G RAN – Millimeter Wave (mmWave)
5G RAN – Private Wireless
5G RAN – Sub 6 GHz
5G RAN – Regions (North America, Europe, MEA, APAC, China, CALA)
5G Core – Packet Controller
5G Core – Packet Gateway
5G Core – Regions (North America, EMEA, APAC, CALA)
Latest Reports
Table of Contents
Advanced Research Report