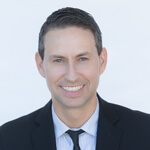 The concept of utilizing private cellular networks or non-public networks (NPN) for the sole use of a private entity such as an enterprise is far from new. In fact, there are thousands of private networks already in service across the globe. Instead, what is new are the technical capabilities now available with both LTE and 5G, providing end users with an ability to deliver performance and reliability guarantees for applications with vastly different requirements. Also, there is a renewed effort to free up spectrum for private applications including local industrial networks. This in combination with the intense marketing push to position 5G as an important connectivity enabler in the enterprise and for Industry 4.0 along with the proliferation of the industrial device ecosystem forms the basis for the elevated interest around private wireless.
Not surprisingly, suppliers and operators are excited because the enterprise is a relatively untapped opportunity from a cellular connectivity perspective.
Ericsson's 5G Business Potential report suggests that operators have the ability to address an additional revenue opportunity of $0.2 to $0.6 trillion by 2026, which would mark an uplift of about 20% to 60% relative to the current ~$1 trillion baseline for wireless operators. Nokia estimates that there are around 15 M potential industrial sites globally. And per Dell'Oro's WLAN research, enterprises deployed around 100 M WiFi APs over the past five years.
And perhaps more importantly, the momentum is improving and total private wireless revenues—including wide area network and dedicated local networks—are no longer insignificant. Private wireless RAN revenues are still small relative to overall MBB investments but activity is on the rise, underpinned by new spectrum, an improving device ecosystem, technology improvements, and the emergency of new use cases that require cellular QoS.
While the standard Dell'Oro RAN report includes private wireless RAN systems, the splits are not provided in depth yet with the standard report.
In this report, it is our objective to dig deeper about the private wireless RAN opportunity and assess if this time is any different—is there enough momentum and progress with private wireless to ensure this opportunity will play a significant role in future 4G and 5G rollouts?
The report addresses such questions as:
What is Private Wireless?
Private Wireless has been a hot topic for some time – what is different this time?
What RAN solutions are best tailored for private wireless?
Which technologies are required to take private wireless to the next level?
How will the role of the operators, enterprises, and cloud players change with private wireless?
What is the private RAN opportunity by 2025?
How much of private wireless will be addressed using the existing macro network vs. new local dedicated networks?
What regions will likely be the early adopters?
What industries are more likely to benefit from private wireless over the next five years?
What will be the impact on the network and the market?
The report includes a 5-year forecast for the following areas:
Private Wireless RAN – RF Output Power
Private Wireless RAN – Technology
Private Wireless RAN – Spectrum