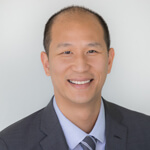 Dell'Oro Group's worldwide Data Center IT Capex report tracks the capital spending of the following ten largest Cloud service providers that collectively spent over $88 Billion on data center infrastructure in 2021:
Alibaba
Amazon
Apple
Baidu
Facebook
Google
IBM Cloud
Microsoft
Oracle
Tencent
The report includes detailed capital spending of each of the largest Cloud service providers on data centers infrastructure, with specific emphasis on IT equipment such as servers and storage systems. In addition to capital spending, the report includes information on the number of regions and availability zones for each Cloud service provider, as well as the number of installed servers.
The breakout of Capex related to the data center, which consumes the largest share of Cloud service provider spending, is an important measure to watch each quarter, since a fluctuation by any of these companies will cause a major ripple through the entire supply chain.
In addition, we track data center capex in the following identifiable segments in order to provide a comprehensive view of the worldwide data center infrastructure market:
Top 4 US Cloud
Top 3 China Cloud
Top 3 Tier 2 Cloud
Rest-of-Cloud
Telco
Large Enterprise
Small Medium Enterprise
With this report, you will be able to answer critical business questions including:
What drove the Cloud service providers' capex during the quarter?
What is the outlook for Cloud service providers' capex and its allocation to servers, facilities, and networking equipment?
What implications will Cloud spending have on the major vendors in the supply chain?
What is the global footprint of the Cloud service providers and what regions are they planning to expand into?
How is the adoption of Cloud computing impacting the growth prospects of legacy customer segments, such as the Enterprise?
What implications will emerging technologies, such as edge computing, have on the growth of the Telco segment?
To answer these and other important questions, Dell'Oro Group delivers quarterly reports and five-year forecast reports on the Data Center Capex.
Latest Reports
Table of Contents
Data Center IT Capex Quarterly Reports
Data Center Capex Quarterly Reports
The Dell'Oro Group Data Center IT Capex report includes quantitative and qualitative information, and outlook on the market and the top-ten Cloud service providers and the major customer segments. Spending (and volume) on servers, which drives the overall spending on data centers and its constitutes such as facilities and networking equipment, is an important measure that we track and rely on in this report.
Data center capex
Server capex
Server installed-base
Server unit shipments
Number of data centers in regions and availability zones at the worldwide level, and for the major regions: North America, EMEA, Asia Pacific, and CALA (the Caribbean and Latin America)
In addition, the report contains market-level and vendor revenue and unit market share information on the following technology segments:
Servers

Blade Servers
High-Density Servers
Stand-Alone Servers

Storage Systems

All Flash Arrays
Disk and Hybrid Arrays
Major vendors tracked include Dell Technologies; Hewlett Packard Enterprise; Inspur; Huawei; Lenovo; IBM; and White Box. We also provide market-level information by region including North America, EMEA, Asia Pacific, and CALA (the Caribbean and Latin America).
---
Data Center IT Capex 5-Year Forecasts
In January and July, Dell'Oro Group publishes Data Center IT Capex 5-year forecasts offering a complete overview of the market with historical data from 2014 to the present. The forecasts provide a comprehensive overview of market and technology trends and include tables covering data center and server capex and server unit shipments forecasts for the following customer segments:
Top 4 US Cloud
Top 3 China Cloud
Top 3 Tier 2 Cloud
Rest-of-Cloud
Telco
Large Enterprise
Small Medium Enterprise
We also breakout the following markets for data center infrastructure equipment, along with the underlying sub-segments:
Server: Modular Blade, Modular High-Density, and Stand-Alone Server revenues and units
Storage System: All Flash Array, Disk and Hybrid Array revenues
Other Data Center equipment revenues
To learn more about purchasing options, please click here.