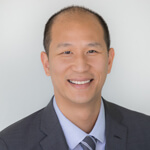 Baron Fung
Research Director
Dell'Oro Group's worldwide Cloud Data Center Capex report tracks the capital spending of the ten largest Cloud service providers that collectively spent $60 Billion on data centers last year.
The report includes detailed capital spending of each of the largest Cloud service providers on data centers and servers. In addition to capital spending, the report includes information on the number of regions and availability zones for each Cloud service provider, as well as the number of installed servers.
The breakout of Capex related to data center, which consumes the largest share of Cloud service provider spending, is an important measure to watch each quarter, since a fluctuation by any of these companies will cause a major ripple through the entire supply chain.
With this report, you will be able to answer critical business questions including:
What drove the Cloud service providers' capex during the quarter?
What is the outlook for Cloud service providers' capex?
What implications will Cloud spending have on the major vendors in the supply chain?
What is the trend in Cloud data center capex and what portion of the capex is allocated to servers?
What is the global footprint of the Cloud service providers and what regions are they planning to expand to?
To answer these and other important questions, Dell'Oro Group delivers quarterly reports on the Cloud Data Center capex.
Latest Reports
Table of Contents
Quarterly Report Table of Contents
Cloud Data Center Capex Quarterly Reports
The Dell'Oro Group Cloud Data Center Capex report includes quantitative and qualitative information on the market and the top-ten Cloud service providers. The report contains historical quarterly data and an outlook for next year for each of the top ten Cloud service providers.
Each report includes the following information for each of the top ten Cloud service provider:
Data center capex
Server capex
Number of data centers in regions and availability zones at the worldwide level, and for the major regions: North America, EMEA, Asia Pacific, and CALA (Caribbean and Latin America)
Server installed-base
Server unit shipments
To learn more about purchasing options, please click here.