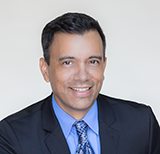 The enterprise network security ecosystem is quickly evolving as customers consolidate data centers, move to the cloud, and look towards an ever-increasing number of Internet-based applications servicing end users distributed throughout the globe.  Meanwhile, security attacks remain rampant as fully digitalized enterprises expose new threat surfaces.
To take advantage of the opportunities in this market, equipment vendors, service providers, and financial institutions need to answer critical business questions, including:
Where is the market growing?  How quickly is the market transitioning from physical or virtual appliances to cloud-delivered security?
How has the pandemic altered network security architecture and purchasing patterns?
Will the nearly $10 B firewall market fade or continue its twenty-year march of consistent growth?
Role of cloud access security brokers (CASB) and zero-trust network architecture (ZTNA) in the secure web gateway market.
What impact will cloud service providers have on the ecosystem?
Which vendors lead the market, and why?
Dell'Oro Group delivers quarterly reports and 5-year forecasts on the Network Security market to answer these and other essential questions.
Latest Reports
Table of Contents
Network Security Quarterly Reports
Dell'Oro Group publishes Network Security quarterly reports containing current, in-depth market-level and detailed market share information on the following product segments:
Firewall (High End, Midrange, Low End)
Secure Web Gateway
Email Security Gateway
Web Application Firewall
Application Delivery Controller
The reports include tables showing manufacturers' revenue across three form-factors (physical appliances, virtual appliances, SaaS) and for select segments, units/licenses, and average selling prices.
We also track:
Total market by region—North America, EMEA (Europe, Middle East, and Africa), Asia Pacific, and CALA (Caribbean and Latin America)
Vendor market share by region—North America, EMEA (Europe, Middle East, and Africa), Asia Pacific, and CALA (Caribbean and Latin America)
---
Network Security 5-Year Forecasts
Dell'Oro Group publishes the Network Security 5-year forecasts offering a complete overview of the industry with tables covering the same segments and metrics captured in our quarterly reports. In addition, the forecasts provide a comprehensive overview of market trends by including historical data as far back as 1998 and for four legacy markets (WAN optimization, SSL/VPN, Content Security, and IDS/IPS).
Click here to contact us for more information about the Network Security research program or about purchasing options.