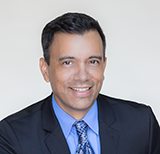 Enterprises realize that legacy networks and security architectures are inadequate and cannot provide the necessary security and performance in a user and application environment that has become highly distributed, interactive, and mobile across the Internet.
As a result, enterprises are thinking differently about networking and security. Instead of considering them as separate toolsets to be deployed once and infrequently changed, the problem and solution space is conceptualized along a continuum in the emerging view. The vendor community has responded with a new architecture called secure access service edge (SASE) that merges SD-WAN networking and SWG network security into a cloud-based secure connectivity platform.
To take advantage of the opportunities in this market, equipment vendors, service providers, and financial institutions need to answer critical business questions, including:
What technologies are SASE technologies replacing? Which ones does is it compliment?
How fast are enterprises adopting SASE?
What are the motivations for service providers to offer SASE services, and will SASE cannibalize other offerings?
Which traditional vendors are dipping their toes into SASE, and which are diving headlong?
What role will adjunct service revenue play for vendors?
How large is the SASE market, and what will be catalysts for and inhibitors to growth?
Which vendors lead the market, and why?
Do SASE and SD-WAN technologies replace or complement enterprise branch networking products such as access routers and firewalls?
To answer these and other important questions, Dell'Oro Group delivers both quarterly reports and 5-year forecasts on the SASE and SD-WAN markets.
SASE & SD-WAN Quarterly Reports
Dell'Oro Group publishes SASE and SD-WAN quarterly reports containing current, in-depth market-level and detailed market share information on the following product segments:
SASE
SD-WAN
Access Router
We also track:
Total market by region—North America, EMEA (Europe, Middle East, and Africa), Asia Pacific, and CALA (Caribbean and Latin America)
Vendor market share by region—North America, EMEA (Europe, Middle East, and Africa), Asia Pacific, and CALA (Caribbean and Latin America)
---
SASE & SD-WAN 5-Year Forecasts
Dell'Oro Group publishes the SASE and SD-WAN 5-year forecasts offering a complete industry overview with tables covering the same segments and metrics captured in our quarterly reports. In addition, the forecasts provide a comprehensive overview of market trends by including historical data as far back as 1995 and include tables covering revenue, port/unit shipment, and average selling prices forecasts for access routers.