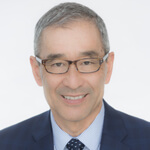 The Service Provider Router & Carrier Ethernet Switch market is evolving with new bandwidth usage and service delivery scenarios that are reshaping network infrastructures. Telecom service providers and cloud operators rely on IP/MPLS and Ethernet-based networks for their services and operations, and equipment manufacturers are developing carrier-class routers and switches that enable a broader range of services and applications, support capacity scalability and higher data rates. The role of Routers and Carrier Ethernet switches in service provider infrastructures is critically important and manufacturers are racing to include innovative hardware and software features into their products.
The Enterprise Router market is being transformed by the changing wide area network (WAN) traffic patterns driven by the adoption of cloud services. The evolution of the WAN architecture requires new capabilities in the routers used as gateways from the branch office to data centers and the cloud. The functionality of the traditional branch office router is shifting from hardware to software- based technologies.
The Router & Carrier Ethernet Switch report tracks the products used for both Service Provider and Enterprise markets.
To take advantage of the opportunities in this market, component manufacturers, equipment vendors, service providers, and financial institutions need to answer critical business questions including:
Which equipment vendors lead the service provider and enterprise markets, and what are their critical differentiators?
How and when will mobile operators upgrade their IP routers to support 5G technologies and services?
Where and why do Cloud operators deploy routers in their cloud computing infrastructures?
Are 400 Gbps technologies the answer to managing Internet traffic growth?
Are disaggregated hardware and software solutions eroding the hardware-based router markets?
Do SD-WAN technologies replace or complement existing Enterprise branch networking products such as access routers or firewalls?
To answer these and other important questions, Dell'Oro Group delivers both quarterly reports and 5-year forecasts on the Router & Carrier Ethernet Switch market.
Latest Reports
Table of Contents
Router & Carrier Ethernet Switch Quarterly Reports
Dell'Oro Group publishes Router & Carrier Ethernet Switch quarterly reports with in-depth market-level and detailed vendor market share information by customer and technology segments:
The customer segments we report separately are:
Enterprise (High-End Router, Access Router, SD-WAN)
Service Provider (Core Router, Edge Router, Carrier Ethernet Switch)
The technology segments we report separately are:
High-End Router
Access Router
SD-WAN
Carrier Ethernet Switch
We also track:
The Router & Carrier Ethernet Switch market by region – North America, EMEA (Europe, Middle East, and Africa), Asia Pacific, and CALA (Caribbean and Latin America)
---
Router & Carrier Ethernet Switch 5-Year Forecasts
Dell'Oro Group publishes Router & Carrier Ethernet Switch 5-year forecasts offering a complete overview of the market with historical data from 1995 to the present. The forecasts provide a comprehensive overview of market trends and include tables covering revenue, port/unit shipment, and average selling price forecasts for various speeds and technologies:
Service Provider market revenue forecasts with Core, Edge, and Carrier Ethernet Switch segments
Enterprise Router market revenue forecasts with High End and Access Router, and SD-WAN segments
Service Provider and Enterprise market forecasts by region
Port detail for Ethernet (100 Mbps through 400 Gbps) and TDM (T1/E1 through OC-768/STM-256)
Mobile Backhaul forecast for cell site, aggregation and edge Router and Carrier Ethernet Switch devices
Click here to contact us for more information about the Router & Carrier Ethernet Switch research program and purchasing option.