China's 5G RAN Market to Advance Fivefold
The latest Dell'Oro Group Mobile RAN 5-Year July Forecast Report indicates that the investment recovery in China that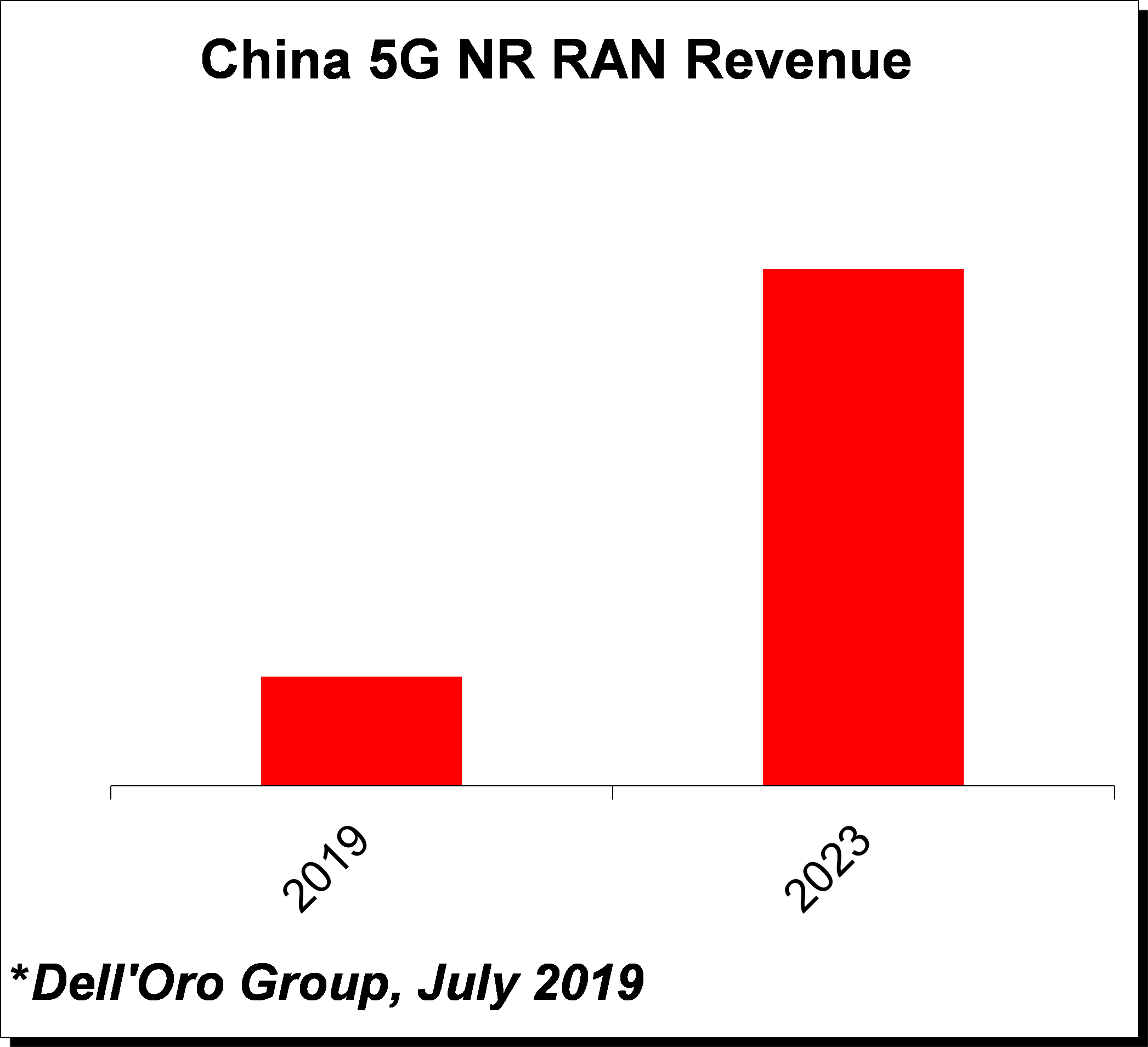 began in the second half of 2018 is expected to extend over the forecast period, propelling China's 5G RAN market to advance nearly fivefold relative to an already-aggressive 2019 baseline.
"While there is still some uncertainty about the 5G NR business case driven by new revenue opportunities, the momentum for 5G NR eMBB is developing at a broader and faster pace than originally anticipated," said Stefan Pongratz, Senior Director with the Dell'Oro Group. "With data traffic projected to grow 3 to 4 times over the forecast period, no one is asking any more whether there is a business case for using more spectrum and utilizing it more efficiently," continued Pongratz.
Other highlights from the Mobile RAN 5-Year July Forecast Report:
China is expected to dominate the 5G capex envelope – cumulative investments projected to be more than twice the size of North America's 5G RAN investments over the forecast period.
The shift from conventional antenna systems towards Massive MIMO is accelerating – operators are on track to deploy nearly 400 M transceivers over the forecast period.
The small cell outlook has been adjusted upward to reflect stronger than expected demand for indoor Sub 6 GHz small cells – total small cell RAN market forecasted to nearly double over the forecast period.
Dell'Oro Group's Mobile RAN 5-Year Forecast Report offers a complete overview of the RAN industry, with tables covering manufacturers' revenue, transceivers or RF carrier shipments, and base transceiver stations for 5G NR, 5G NR Sub 6 GHz, 5G NR mmW, LTE, LTE FDD, LTE TDD, WCDMA, GSM, CDMA, and WiMAX. The report also includes regional analysis and splits for macro cells, small cells, and Massive MIMO. For more information about the report, please click here.
# # #