The enterprise-class Wireless LAN (WLAN) market has enjoyed high single-digit revenue growth rates for the past several years. In 2019 sales decelerated as a result of broad-based economic uncertainty causing customers to delay expenditures. Customer hesitation correlated with rising trade war tensions and tariffs, Brexit, and economic slowdown in all macro-regions of the world. The pandemic emerging in 2020 amplified the deceleration.
COVID-19 Near-Term Impact on WLAN Market
As portrayed in the figure, Dell'Oro Group forecasts temporary near-term declines in the enterprise-class WLAN market until the COVID-19 virus passes. Specifically, Dell'Oro Group has lowered its forecast for 2020-2022 removing approximately $4 B from the enterprise-class WLAN market, as a result of a reduction in unit shipments as well as a shift to lower-priced, lower-featured units. For example, an access point suitable for remote worker setup is nowhere near the feature-richness as an access point suitable for a corporate office, a university auditorium, or a sports stadium. Access points suitable for remote workers/home deployments generally have a list price under $500 vs. between $1,000 and $2,000 for those suitable for corporate deployments.
Certainly, both unit volume and a return to a high portion of feature-rich, higher-end, higher-priced access points will lift WLAN market revenues, however, it is access points with 6 GHz capability that will truly catapult market revenues. Manufacturers cannot bring these access points to market fast enough!
Feedback from system integrators reveals that large enterprises from many vertical industries are eagerly awaiting Wi-Fi 6E products. We estimate a portion of users will postpone purchases to wait for Wi-Fi 6E and the number of users that will wait rises as product availability approaches. We expect enterprise-class Wi-Fi 6E access points to become widely available in 2022, and lift WLAN market sales to pre-COVID levels.
Wi-Fi 6E Strengthens WLAN Market Outlook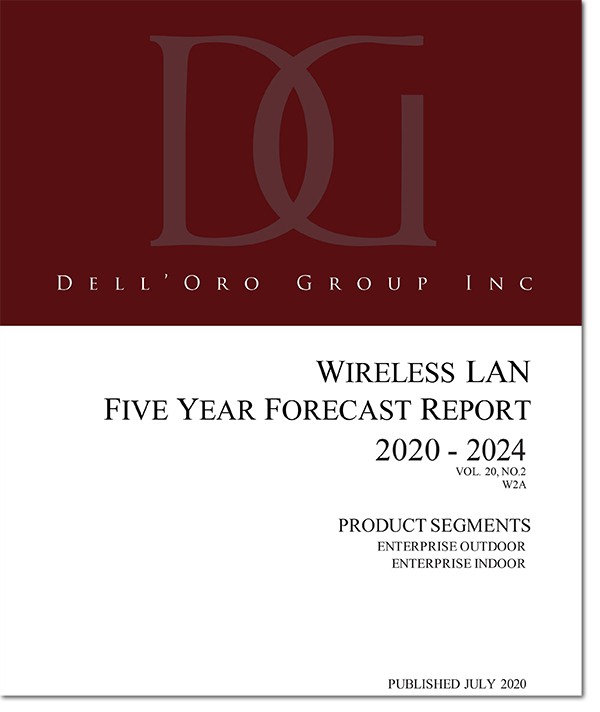 We assume that Wi-Fi 6E strengthens the outlook for the WLAN market, making the technology more competitive, and that access points will be higher-featured, as well as higher-priced. The advantage of being "first in", or among the early adopters of Wi-Fi 6E technology is access to a massive amount of bandwidth with no other traffic—the high-end of the market, and the upper end of the midrange market would be willing to pay a significant premium which could span several years (i.e., the premium could last several years). While our forecast assumes 6E access points command a similar price premium that Wi-Fi 6 had vs. Wi-Fi 5, we believe the premium could be significantly higher because the benefits of the technology are so palpable.
Long-term, we predict the pandemic will permanently reduce the portion of the workforce that is present in the office full time. While the timing of the rebound will vary by region and by industry vertical, we expect an increase in the number of transient workers which will more likely connect to the enterprise LAN with a wireless rather than a wired connection. We anticipate a portion of the CAPEX previously allocated to wired LAN (i.e., Ethernet switches) will be reallocated to other technologies such as intelligence applications, security, WLAN, etc. Also, many vertical industries will find new use cases that will require low-latency, high-definition video transmission capabilities—enabled by Wi-Fi 6E.
To get a deeper insight of the WLAN market and access the full WLAN market July 2020 5-Year Forecast Report, please contact us: dgsales@delloro.com.
The Dell'Oro Group Wireless LAN 5-Year Forecast Report offers a complete overview of the industry, covering Enterprise Outdoor and Indoor markets, with tables containing manufacturers' revenue, average selling prices, and unit shipments by the following wireless standards: 802.11ax (separate reporting of  Wi-Fi 6 and 6 GHz), 802.11ac (Wi-Fi 5) Wave 1 vs. Wave 2, 802.11n (Wi-Fi 4), and historic IEEE 802.11 standards. It includes forecasts for regions of the world and for Cloud-managed vs. Premises-managed.
Related Videos to the WLAN Market Forecast:
---
Sign up to Dell'Oro Analyst Talk channel at BrightTalk to watch the full video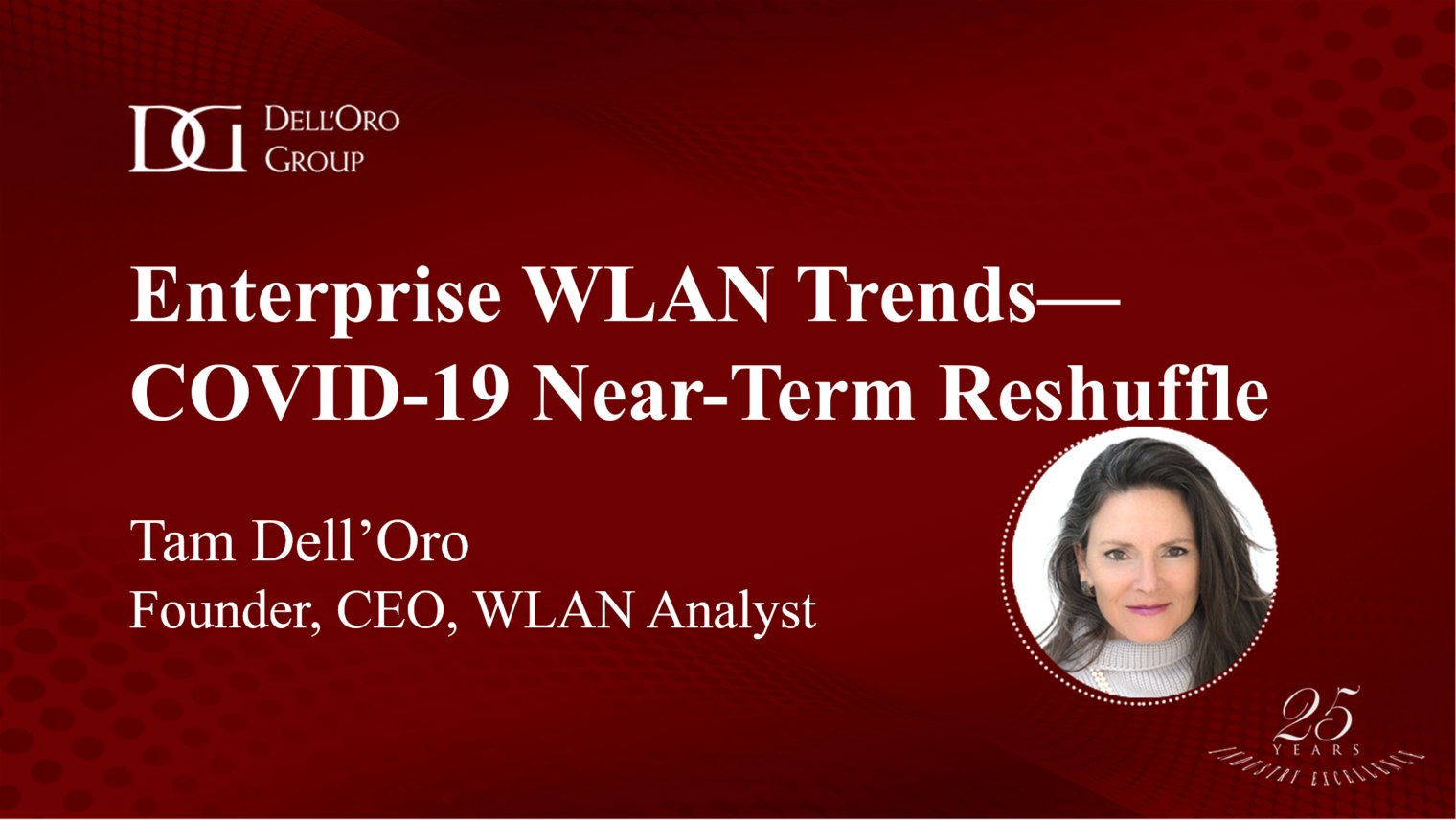 ---
Sign up to Dell'Oro Analyst Talk Channel at BrightTalk to watch the full video